After much discussion back and forth the group finished moving our food pictures into the three groups and we looked at each group of foods in turn. Overall they did a good job, only a few items in the wrong category. We corrected these with an explanation of how those foods affect blood sugar levels. During this lesson we were able to address some common misconceptions about a healthy diet for diabetics and teach about the different types and causes of diabetes.
The ladies in this health education lesson were hard at work deciding which food items make up a suitable diet for those with type two diabetes. After some basic teaching about diabetes, including the effect of different foods on blood sugar levels, we asked them to group pictures of food into three groups; foods that can be eaten freely, those okay in small quantities and those which shouldn't be eaten at all.
In addition to our physical topic, we discussed the relational topic of gossip. We used the game 'Chinese whispers' to illustrate how gossip can be passed on. This sparked an interesting discussion about why gossip happens and how it can be prevented.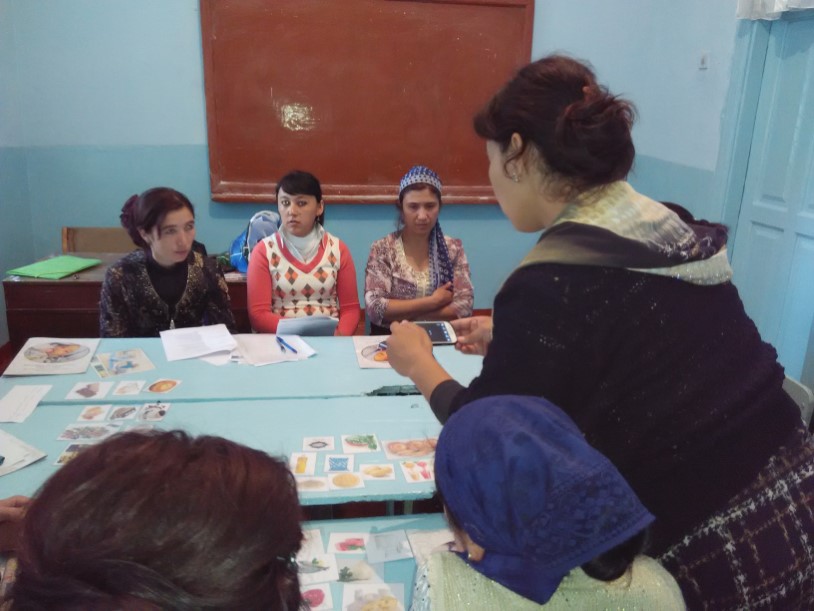 This was the final lesson in this module of health education lessons during which we looked at how a healthy diet can help prevent and treat common sicknesses including kidney stones, urine infections, high blood pressure and diabetes. At the end the attendees were excited to receive a copy of a women's health handbook. We encouraged them to teach others what they had learned and pass these health books around their families and neighborhoods so that many women can benefit.