Ala-Buka is a small community close to Kyrgyzstan's southern mountains. This winter, the local CDI team hosted trainers from Kyrgyzstan, Switzerland and Germany to do interactive seminars addressing current needs the community faces.
Week 1: CDI staff presented a book called "Disabled Village Children" which had been translated into Kyrgyz. 17 people came to learn about common disabilities which might affect children in their community. Seven doctors showed up for the seminar! During one of the presentations based on this book, one doctor interrupted when she reached the page on cerebral palsy which discussed possible causes of this disease. "So we shouldn't blame the mothers for their child's disability?" She asked, shocked. Misconceptions about disabilities are still common through all sectors of Kyrgyz society.
Week one also included a seminar from a German physiotherapist. Families with special needs children were invited to come learn about functional therapy and steps to their children's development. One family said they finally understood the importance of bringing their child to therapy, after two years of CDI encouragement!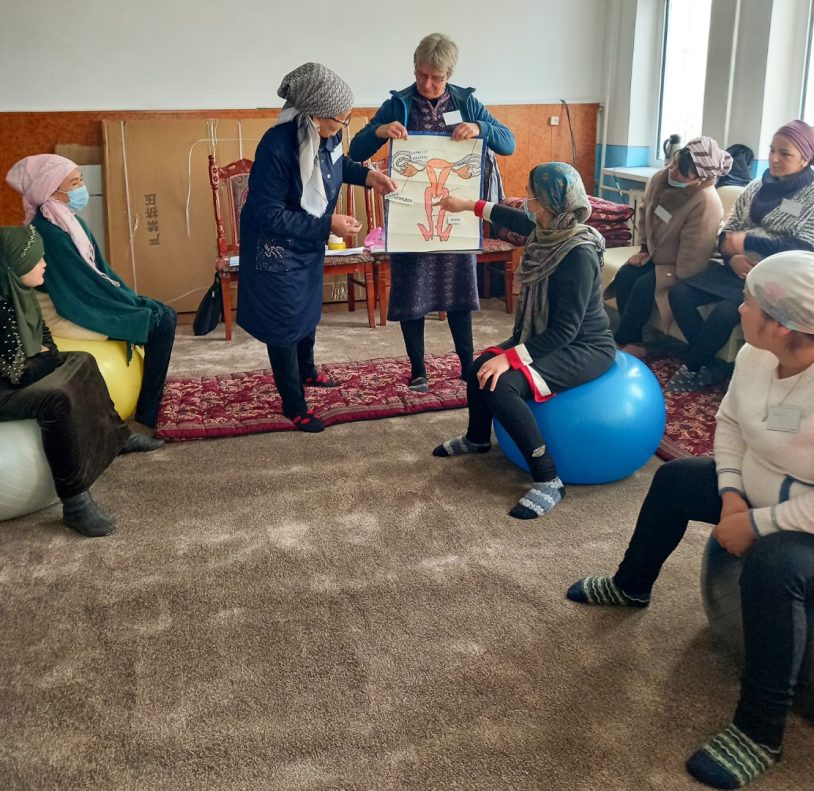 Week 2: A Swiss and Kyrgyz trainer held a 3 day program for pregnant women at a local family clinic. a total of 30 pregnant women learned about healthy pregnancy complication prevention. They learned information on anemia prevention, pelvic floor exercises, and preventing varicose veins.
These same women also did a seminar for teenage girls at the local school. approximately 90 girls attended! Topics such as puberty, menstruation and self protection were covered. They also discussed emotional and relationship health and introduced the 5 love languages. The girls were very engaged and asked many questions. A local social worker was present and was touched by the impact of the seminar. She shared her own personal experiences with the girls, encouraging them to take to heart everything they had learned.