At the whistles blow, orange and green jerseys shot off after the white ball, hockey sticks low to the ground. The game lasted only nine minutes but both teams scored twice. Then orange swapped out for the black, and the tournament continued.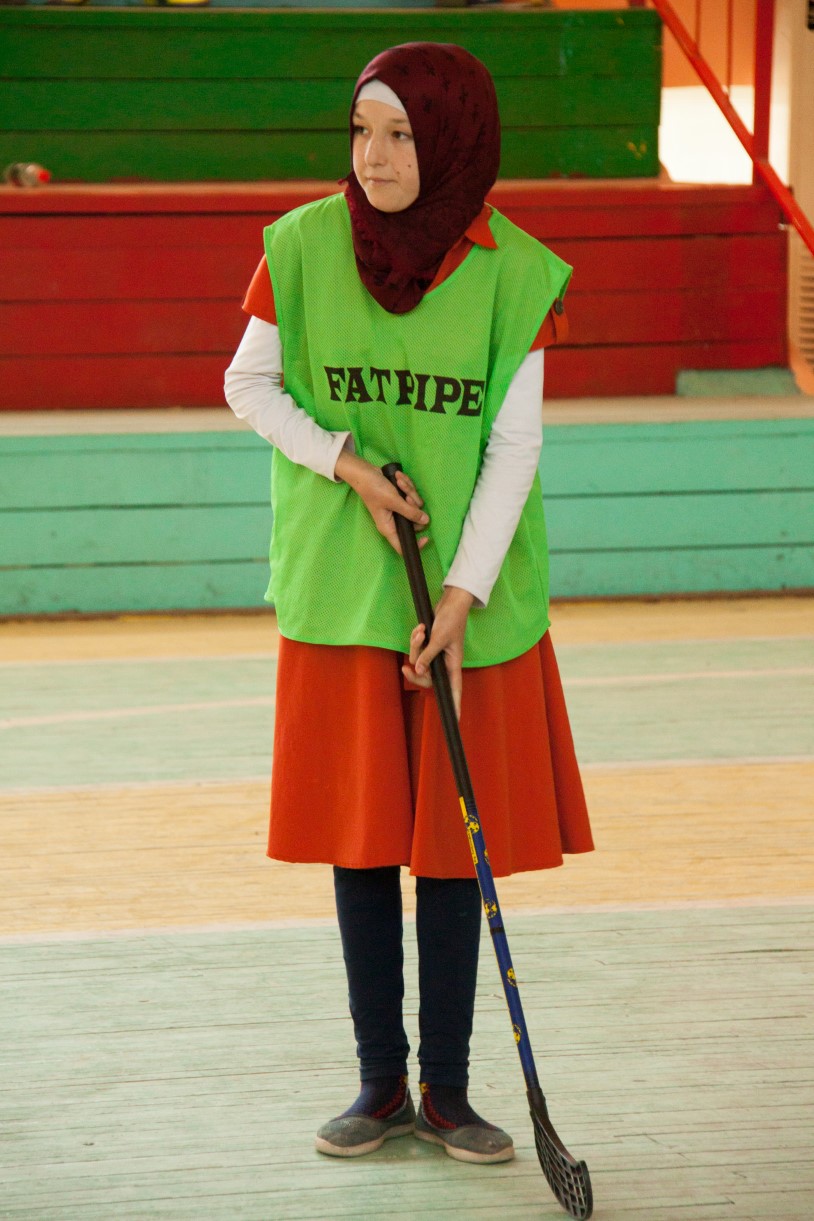 CDI's sport project has been teaching floorball in four different schools over the past year and the students had a chance to test their skills against each other in an all-day long tournament. At first, in their excitement, they forgot about passing, everyone trying for the goal themselves. Fortunately, each team had a coach who reminded them of their teamwork training and the kids started working together. The top three teams received medals and every school was given a certificate of participation.
Floorball is a new sport in Southern Kyrgyzstan but it's taking off very well. Students participate eagerly, and older youth have formed community teams that come together for weekly games at a public stadium. One team even made their own equipment so that they can practice during the week. Stay tuned for the latest scores!