"Timothy" never smiles. He keeps his eyes on the ground and scoots silently out of the way if someone comes near. Every day he sits in a bare room passing the time listening to 15 other kids yell and fight. But not today. Today Timothy and 5 others from his group were taken to the park for the first time in their lives. Today someone pushed him around in a wheelchair and pointed out the sights. Today someone talked to him, lifted him into the carousel and bought him 3 ice creams. Today someone's goal was to make Timothy smile.
This summer CDI is working in cooperation with the Children's Home to bring every kid who can to the park at least once. They love the attention, the rides, sights, sounds and ice cream.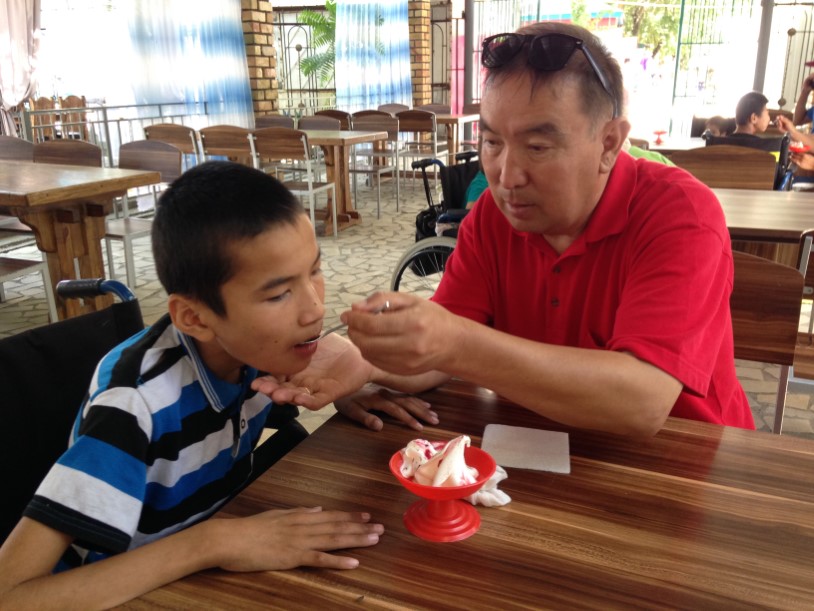 We've been surprised at the reaction from people in the park. Vendors and ride attendants told us not to pay for the rides and snacks. Other park goers are surprised, saying, "We didn't know there were kids like this. Where are they from? Why are you helping them?" Awareness is rising in the community and we hope it brings more good attention for the Children's Home.
For Timothy and others like him, this first day of smiling is just the beginning. He deserves to smile every day; we are working to make that possible.