"I was heading to the door when I saw a strange woman through the window. Scared, I sat down and waited. But five minutes later when I got up, she was still there! When my husband came home I rushed to tell him about the stranger. 'See!' I pointed, 'She's standing right outside the window!' 'Dilla,' my husband said gravely, 'That's not a stranger.That's your own reflection in the glass.'"
Dilla, a participant in the Health Education Seminar we gave last year, told us her story. A few months after completing the course, her family went through a terrible time. Two relatives died, one of them Dilla's older sister. Heartbroken, she didn't even look in a mirror for seven months. Without realizing it she went from amply over-weight to unhealthily thin and stressed. Only when she saw her reflection that day did she recognize how desperately she needed to make a change to avoid an early grave.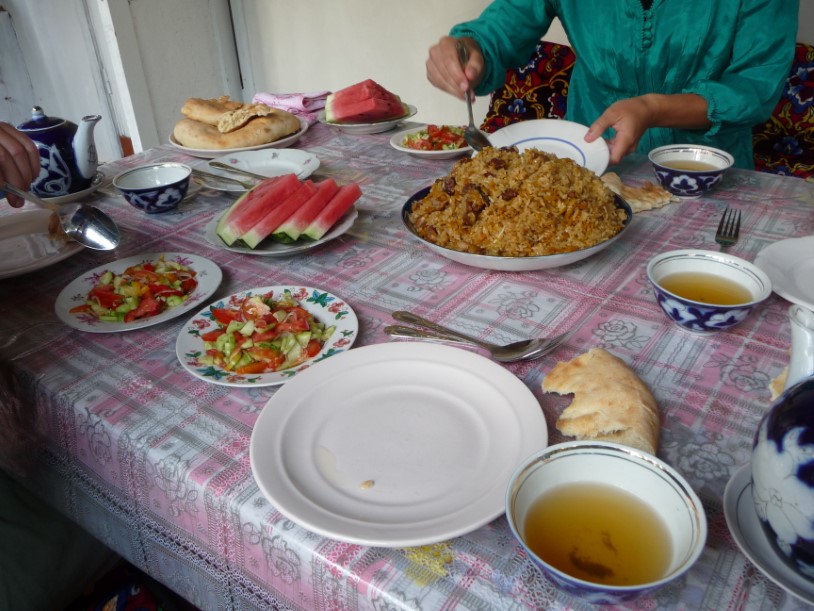 Remembering our lessons on stress management and nutrition, she began to make some changes. She started simple stretching exercises and deep breathing. She wrote down all the salad recipes she could remember from the seminar and sent her daughter to buy the ingredients. At first her husband was suspicious of the untraditional combination of vegetables and beans, but after he tasted it and liked it, now the salads are a regular source of nutrients for the family. Dilla even started making these salads for social gatherings including a wedding. Many women in her community have asked her for the recipes.
Now, thanks to stress management techniques she learned in the health course and her improved diet, Dilla is feeling better and sharing her story of change with her friends and neighbors.