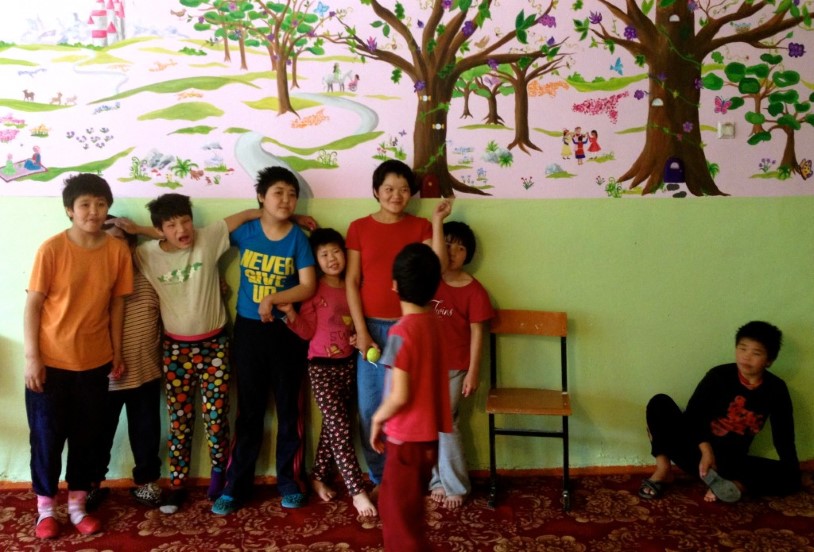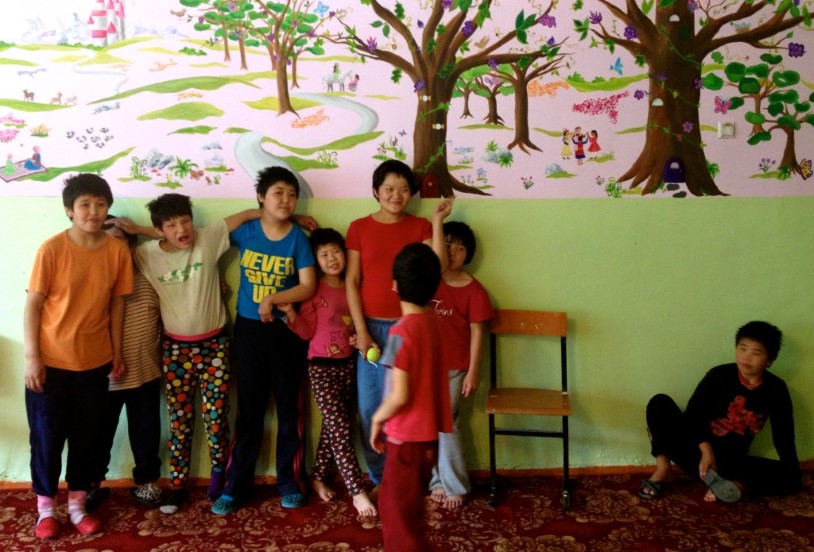 Fifteen girls with pixie hair cuts and mismatched clothes gazed on as we transformed their plain community room wall into a magical fairy land. An older girl took the hand of a 6 year old and pointed up at the mural. "Look Anna, see the girl in the wheelchair petting the horse? And over there, the girl in the red dress is you!"
The girls and boys in this children's home struggle with mental and physical handicaps which are only enhanced by living without parental love, or learning stimulation. Most of them were abandoned at the home by parents embarrassed by their condition or too overwhelmed to care for them.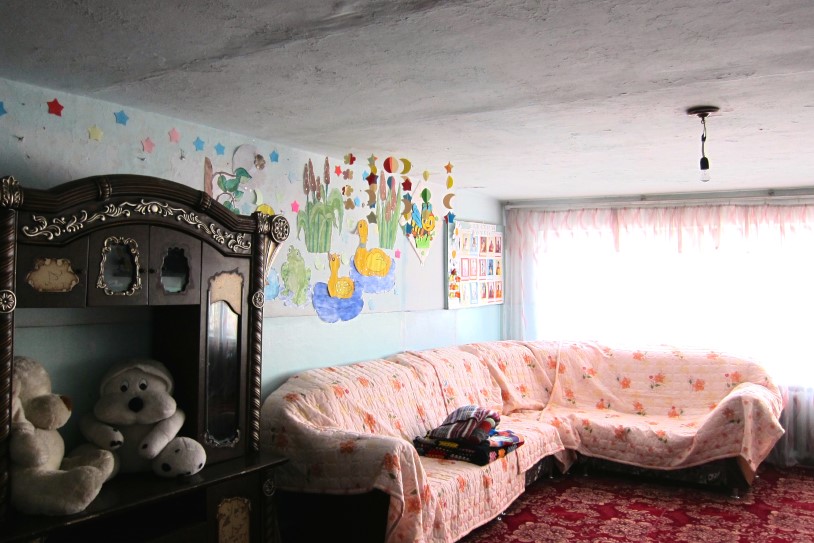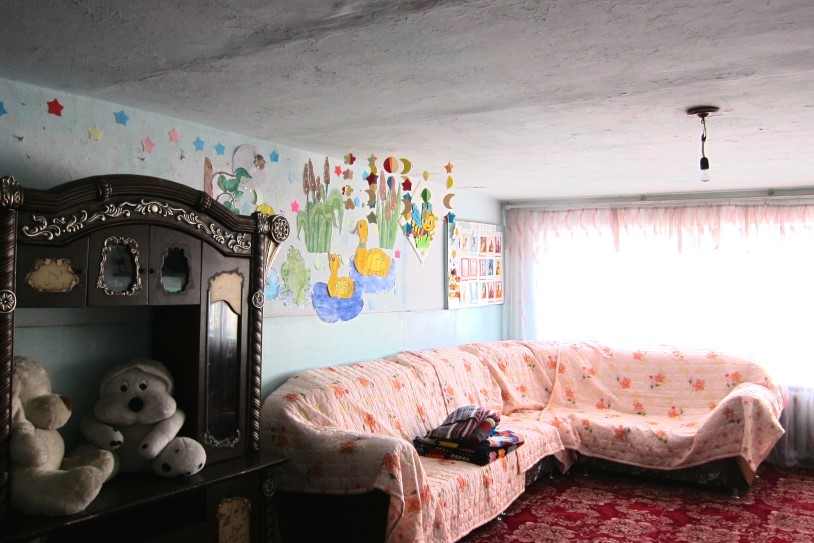 We started working in the home with a remodel project. After stripping and repainting the walls and installing a plastic ceiling, we painted murals in both the boys' and girls' community rooms.
As we were painting the kids asked for paper and pencils to create their own fantasies, mostly consisting of lopsided circles. However, we discovered an artist was in the boy's group. 15 year old Daniel was so good we asked him to help with his own mural.
Both the caregivers and children were thrilled by the remodel of these community rooms where they spend hours each day. We gained their trust and invitation to continue working in the home.
We saw such artistic interest by the kids that we decided to launch a new project. More on that soon…